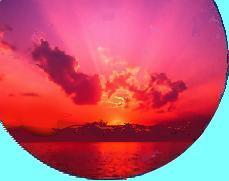 Help for sadness, fear, worry, hopelessness, anger, shame, guilt, panic, stress, decisions, rage, helplessness, distrust, abuse depression, anxiety, PTSD, , relationships, anger management, bereavement, substance abuse, phobias, shyness, agoraphobia, panic attacks, paranoia, and other mental health issues

Where you never have to leave the comfort of your home or office to have a counseling session
Offering Online Licensed Professional Clinical Counseling and Life Coaching

Convenient, Cost Effective, and Confidential Counseling

Helping people become their fullest expression of thier Greatest Good
Life is meant to be Good!

You have perhaps come to this site today because you feel sad, lonely, depressed, angry, discouraged, hopeless, frustrated, or hurt, You may be at a crossroads in your life and not know which way to turn. You may have been a victim of some crime or natural disaster, or you may have suffered the loss of a loved one. On the other hand, you may just need a little help in getting through life's difficulties. It could be that you may just simply want to get ahead in life. Maybe you just need encouragement or advice on a particular subject matter, like ways to deal more effectively with your employer, fiance, spouse, or child. Well, whatever your reason for stopping by, we want to extend to you a very warm welcome. Please feel free to explore our site and when you're ready, click on the "Register" button to get started.



Please take a moment to Bookmark this page.

Then tell a friend about this website.