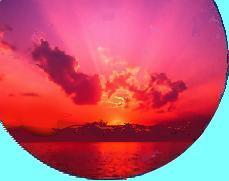 Where you never have to leave the comfort of your home or office to have a counseling session
Offering Online Licensed Professional Clinical Counseling and Life Coaching

Convenient, Cost Effective, and Confidential Counseling

Charge you mind with positive statements!

How long will it take to get started with my counselor?
That mostly depends upon you and the concerns that you wish help with. If you need immediate assistance, just let us know and a counselor will get back with you as soon as possible. This usually will take no more than a few hours during normal working days but could possibly take longer, especially if there is a holiday or it is a weekend. If you do not hear us, feel free to resubmit your registration and let us know in the comments section.

Can I contact you if I have any questions?
Of course! We are continually looking for ways to better serve our clients and appreciate any feedback you may have. We invite you to contact us at any time if you have questions, concerns or general comments that you would like to share with us. We can be reached by clicking on the "Contact" button.

Are the counselors licensed?
Yes, absolutely!.

Are my sessions and contact information kept confidential?
Absolutely, we do not share your information, except where there is a clear danger to your self or someone else and as mandated by law.

How am I billed?
You will be billed via PayPal where you will have the option of paying by credit card or bank transfer. Billing occurs on a weekly basis and is based upon the amount of email correspondence between you and your counselor. Please be assured that we strive to keep your counseling experience the most cost-effective anywhere. Therefore we ask that you do your part by paying your bill promptly when received, as this goes a long way to keeping your costs down. Note that there is a minimum weekly charge equal to one email transmission.



Please take a moment to bookmark this page


Tell a friend about this website