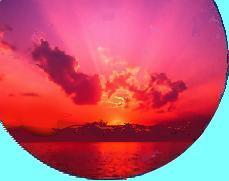 Where you never have to leave the comfort of your home or office to have a counseling session
Offering Online Licensed Professional Clinical Counseling and Life Coaching

Convenient, Cost Effective, and Confidential Counseling

Contact Us
Helping people move beyond thier Grief
in a caring and professional way.




Moving Beyond the Grief!



The symptoms of grief or bereavement may consist of anger, depression, denial, bargaining, guilt and/or anxiety. The grieving process may consist of all these symptoms, in succession, but not necessarily in order, before being resolved. Keep in mind that it is considered normal and natural to exhibit these symptoms upon the loss of a loved one. However, when these symptoms become too intense or severe and/or linger for an extended period of time then one runs a risk of developing a major mental disorder or episode, such as a Major Depressive Episode where symptoms could include, but are not limited to, insomnia, sadness, poor appetite, or weight loss.

Bereavement counseling may consist of encouragement, emotional support, and exploration in order to faciltate moving beyond the grief. In addition, there are often assignments that are designed to help the client to resolve the associated negative feelings in a productive and caring way.



Please take a moment to Bookmark this page.

Then tell a friend about this website.